Software as a service (SaaS) is a cloud-based service model that allows users to access the software through a web browser or app without needing to install anything on the specific device. This cloud service model is probably the most used. In fact, if you are an Outlook, Gmail, Hotmail, or Yahoo user you are consuming a Mail SaaS. 
A SaaS model ALWAYS is:
Available over the internet.

Hosted on a remote server by a third-party provider.

Scalable, with different tiers for small, medium, and enterprise-level businesses.

Inclusive, offering security, compliance, and maintenance as part of the cost.
When it comes to the best SaaS solutions available for SMBs, these often include Microsoft 365, Zoom, Hubspot, Salesforce, and Quickbooks. Providing an enterprise-like experience for an affordable price, with less rollout and management complexity and fewer security risks are some of the best attributes of SaaS applications. 
What Are the Advantages of SaaS?
Think about the traditional way of consuming software like Microsoft Office. Every endpoint device you had at your organization needed to have a unique software license, installed and configured for that specific device. If you wanted to allow for remote work, then two licenses were needed for the office and home PC. Also, when assigning new or switching devices, you had to manually install, set up, and configure the software in each device. 
But now we have SaaS, which operates within the cloud service model, and the cloud makes the switchover painless and efficient. The evolution of Microsoft Office to Microsoft 365 (SaaS) means that now the software is sold on a per-user basis, not on a device; meaning one license will give the user the ability to work from anywhere with an internet connection, they just need their login credentials and any device Below are some of the SaaS benefits explained by Microsoft for one of their SaaS products: 
Cost Efficiency: In a SaaS solution, you can scale up and down as needed, making sure you are only paying for features you actually use. Selecting your plan is also a pain-free process as you only need to adjust your plan on the admin portal and this can be rolled out to as many end-users as needed.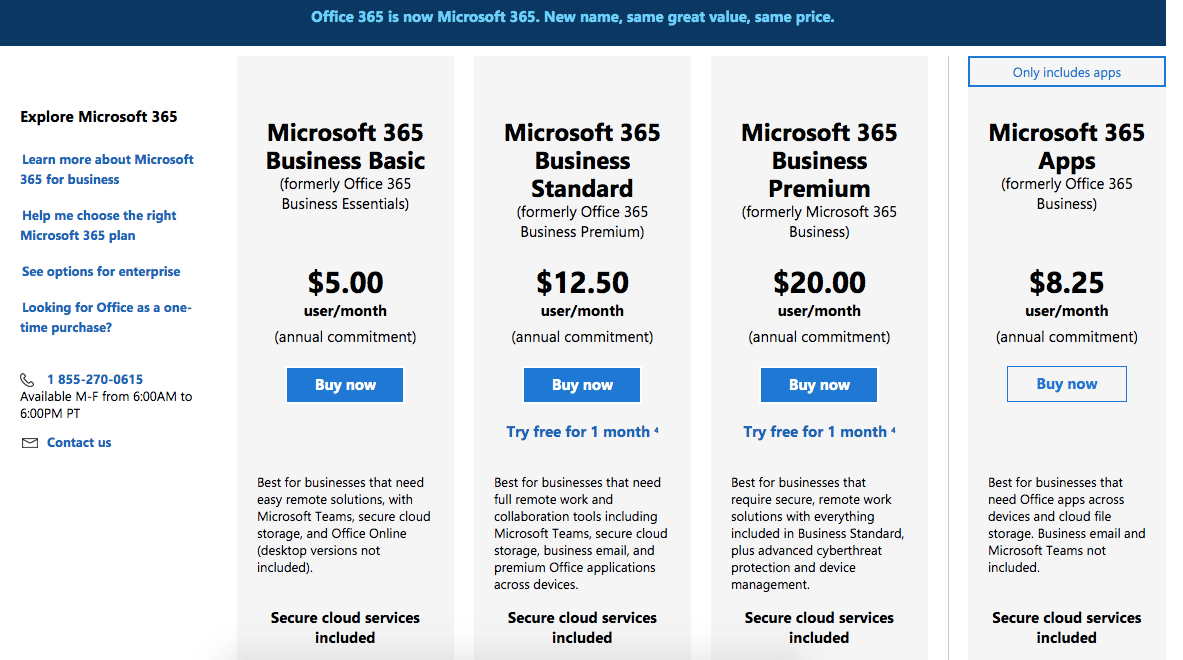 *source:www.microsoft365.com/plans
Software rollout/management: When you purchase a Microsoft 365 license you have access to office apps that can be installed and activated on a number of devices depending on your plan. So if you think about hiring new employees, you no longer need to configure each endpoint device, but only give them a username and password so they can access via a web browser the Microsoft 365 portal and rollout/install the apps they want to have.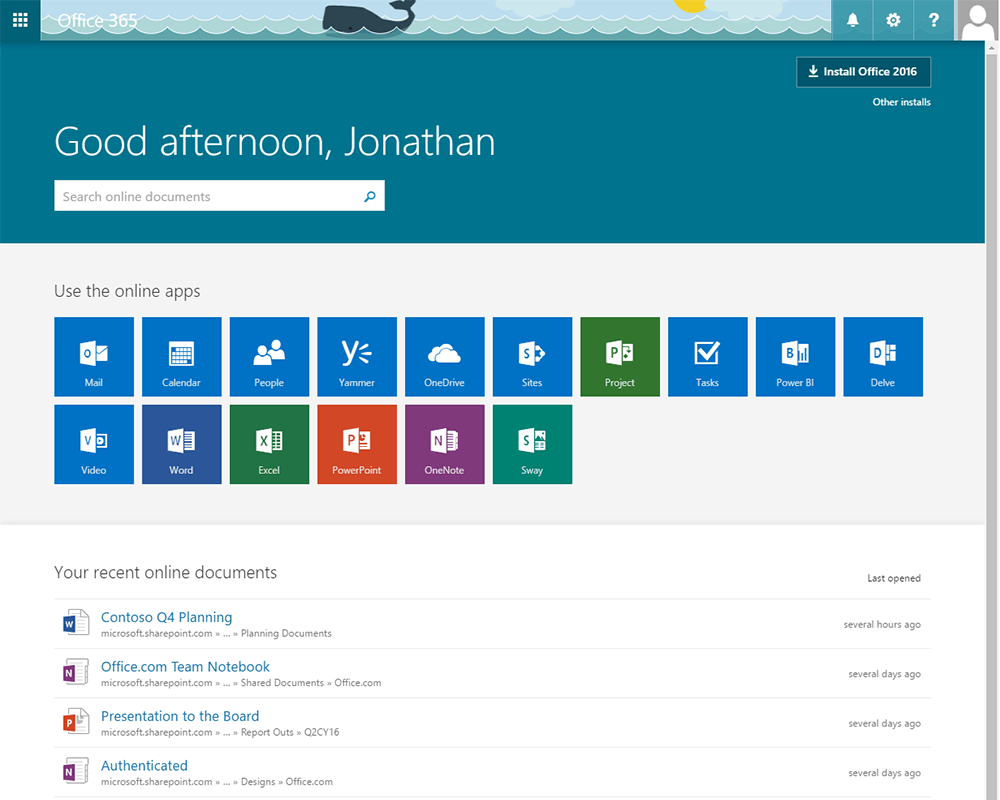 Flexibility: Implementing SaaS gives your organization a new level of flexibility where trends like remote work and data from anywhere can enhance your team's productivity and ability to get things done. 
Should You Invest in SaaS? 
Generally speaking, SaaS is a great way for small businesses to access enterprise-grade software at a much lower cost and without the management challenges. However, the answer to this question should be the result of careful consideration of your goals. 
As a Cloud consultant in Boston, we advise our clients on how to build a cloud strategy that aligns with their business's objectives. For example,  an application is only helpful if you use it properly and so we place a heavy emphasis on training end-users and on measuring adoption. If you are aiming to streamline a product development process with cross-functional teams you may deploy Microsoft 365, specifically Microsoft Project to allow for project organization and productivity across the team from wherever they are. But if you never train them into the specifics of the new tool and how to incorporate it into their workday, this new program might become an added headache. 
You can always schedule a free assessment with our cloud consulting team to work on a cloud strategy tailored to your business that includes adoption training. 
Additional Cloud Service Models You Should Be Aware Of
The other two cloud computing service models are Infrastructure as a Service(IAAS), and Platform as a Service (PAAS). Each of them offers different benefits to organizations of all sizes, but they tend to be a little bit more complex than SaaS. 
Infrastructure as a Service (IaaS): Commonly offered by big Cloud Architecture Providers like AWS, Azure, and Google Cloud. In an IaaS model, critical infrastructure such as servers, storage, networking, and security compliance can be accessed as needed. Instead of purchasing hardware outright, users pay for IaaS on-demand and can scale it depending on processing and storage needs. Mostly used by large enterprises that need to offload administrative workflows such as data maintenance.

Platform as a Service (PaaS): In addition to storage and other computing resources, in a PaaS model businesses can use a suite of prebuilt tools to develop, customize, and test their applications. Some of the biggest PaaS are Google App Engine or OpenShift which host a variety of tools to test, develop, and host applications in the same environment.
Here is this quick diagram to help you understand better how all these cloud services coexist and can help your organization: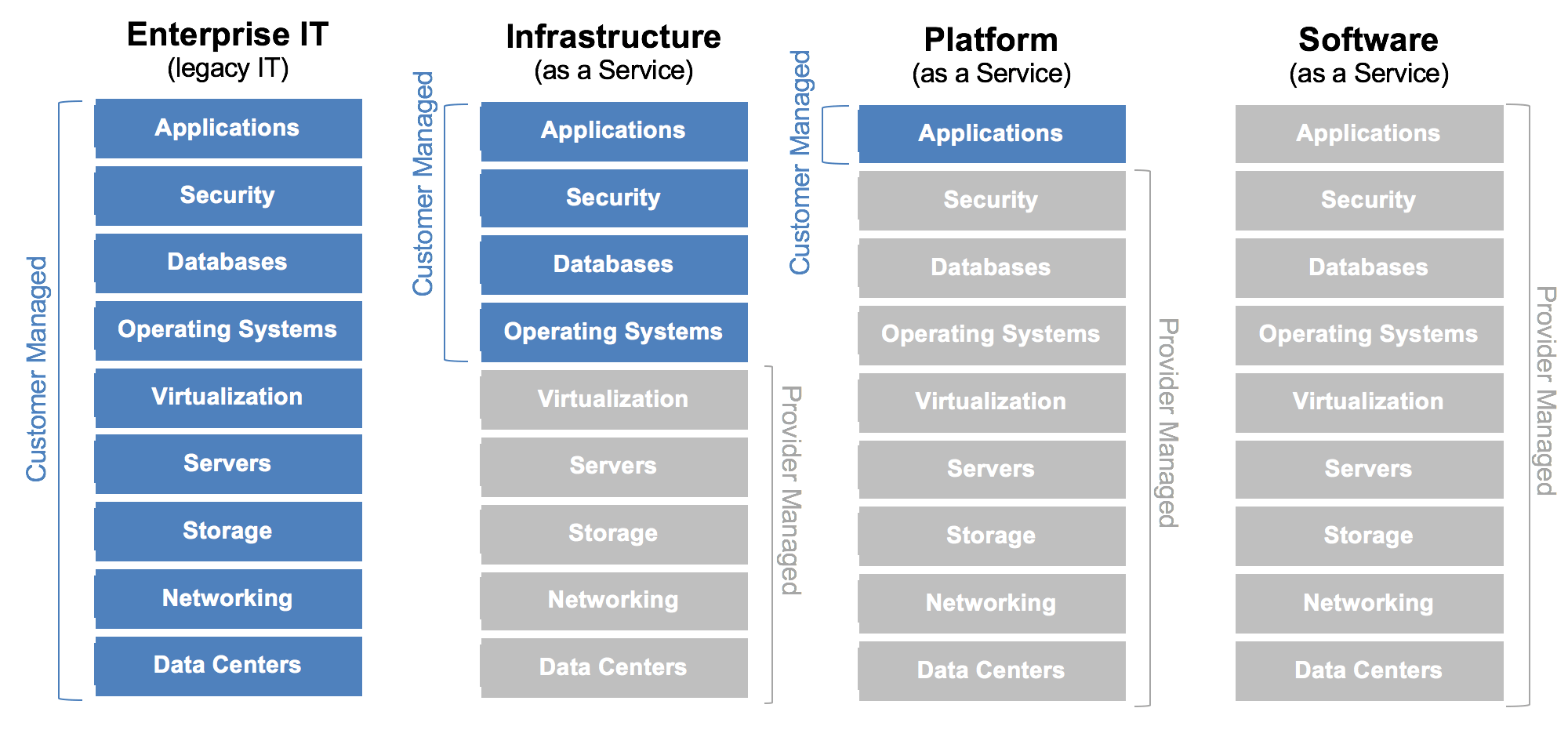 source: https://mycloudblog7.wordpress.com/2013/06/19/who-manages-cloud-iaas-paas-and-saas-services/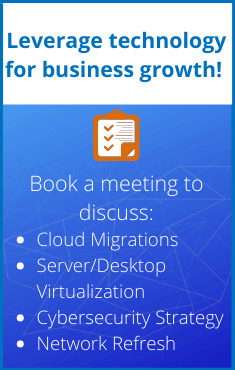 If you have any questions regarding cloud computing we are here to help you!