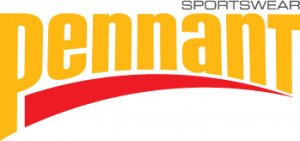 About Pennant Sportswear
Pennant Sportswear is a sporting goods company based out of Nashua, New Hampshire. They are the primary clothing and fanwear suppliers to retail stores around the country who serve local, corporate and high school sports teams and clubs. 
"Our business is all about inventory," said Russ Evans, CFO and co-founder of the company. Their warehouse is thousands of square feet, products amount to thousands of SKUs and, similarly, thousands of small "mom and pop" shop buyers prefer Pennant's quality clothing products and personalized attention.
The Problem
"We were using a few antiquated systems and it was hurting us," said Russ. In fact, over 70% of transactions were on credit card and their accounting system still printed reports on green bar paper.
"Our e-commerce platform didn't integrate well with our accounting system– we really needed to fix this." 
At the time, Peter had already helped Pennant with hardware needs, but then Peter suggested they migrate to Magento, a better e-commerce platform, and that they simultaneously upgrade to a better ERP system, Microsoft Dynamics NAV. 
Impact
Peter and his team really rolled up their sleeves to get this right. It wasn't just the technical integration either, they went deeper into Pennant's business processes and they found opportunities for improvement.
"I remember we printed packing slips and put them on the outside of shipping boxes for order. Peter walked into our shipping area and noticed how labor-intensive this was, so he recommended an approach that led to cutting costs because the new process was faster and automated."
This wasn't an overnight project, it took a few years, and it was worth every penny. Russ estimates that top-line growth was 50% from when this project started and Peter and his team played a key role in making this possible.