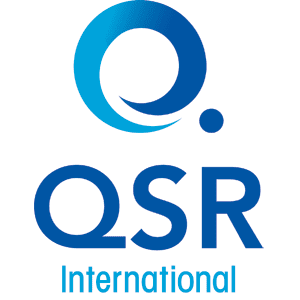 QSR International is a software developer that empowers continuous learning and discovery through data. With a team of 70 spread over offices in the US, Australia, and the UK, plus growing business and technology demands, the internal IT team was experiencing growing pressure to support all locations.
With the limitation of having the IT team located in Melbourne, QSR was looking for an experienced IT Managed Service Provider to help in the design and implementation of the infrastructure and network at the new Boston office, and to provide ongoing support for local end-users.
"We were referred to Casserly as an IT provider with a great success rate. We were going through the process of moving offices, so we needed someone that could adjust to our tight schedule and make things happen. After meeting Peter and Nathan Casserly we were confident they were going to be able to complete the project, and they surpassed our expectations", said Frank Palermo, Head of IT at QSR International. 
Once the project was completed, Casserly Consulting became the Co-Managed IT partner for QSR, functioning as an extension of the internal IT team at a local level. "In the relocation project, Casserly was able to demonstrate their technical expertise in critical areas such as network, infrastructure, and systems. Once the relocation was completed, we provided them a list of requirements to continuously support the IT needs of the Boston team and they have been taking care of this since then", said Frank.  
The Co-Managed IT partnership that exists today allows QSR to manage all the technology environments in a more efficient manner knowing the head office in Boston has all the IT support that it needs from an experienced partner that truly understands the business. Additionally, Casserly's expertise in critical technology areas such as Microsoft systems, cybersecurity, and network optimization, adds value to not only the Boston office, but for QSR's locations in Australia and the UK, too.
"We had an idea of what we needed for the Boston office, but we always received Casserly's recommendations, even for projects here in Australia, their comprehensive skill set has been beneficial for us. For instance, in cybersecurity, they were able to advise us on practices or security areas we needed to consider, and even if they weren't able to do it themselves, they always offered to connect us with the right vendors." Frank Palermo, Head of IT at QSR International.
As the organization continues to grow so do the IT needs. "Casserly's team is not only very knowledgeable but they get the job done with a level of professionalism that builds trust. We only have good feedback to give, they are an extension of our IT team, they can be self-sufficient and I know I don't have to worry about it, they know what needs to be done and they get it done successfully."