Enterprise-level Security for Small Businesses
Protect your Network from Unsafe Web Content
Protect your employees and network by preventing questionable and unsafe content from entering your IT infrastructure.
Casserly Consulting's Content Filtering Solutions, help you block and control websites to enable end-user access when you want. Set up group policies to keep employees from accessing site like Facebook, or Youtube ensuring a more productive workforce. With intelligent filtering capabilities to automatically detect inappropriate content and block it, so you don't need to manually enter banned sites.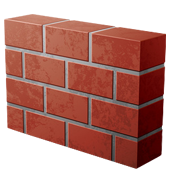 Enterprise-Level Strength Firewall for a Fraction of the Cost
Cost-effective solutions give you the protection you need without breaking the bank.
Add an extra layer of protection to your entire network infrastructure by adding a secure Firewall solution to your business. Block unauthorized access to your computers and network, protect data, and provide a strong first line of defense against viruses and malware. Hardware firewalls are a comprehensible security solution that requires no interaction for your end-users (unlike typical software firewalls that only offer basic protection and are often at the will of the user to decide when to allow or disallow software to run on the workstation). No sluggish workstations, no nagging access requests, and as always, peace of mind knowing your infrastructure is being protected and managed.
Other Security Solutions
Antivirus
Anti-malware
Virtual Private Networks (VPN)
About Us
Learn more about what Casserly Consulting L.L.C. can do for your business.


19 Crosby Drive Bedford, Massachusetts 01730



Phone: (978) 988-5500
Latest News
3 Ways to Take Back Your Day From Workplace

Dec 2016

VoIP – Voice over IP Phone System Solutions

Dec 2016

3 Ways to Take Back Your Day From Workplace

Dec 2016
Latest Blog Entry
3 Ways to Take Back Your Day From Workplace

Dec 2016

VoIP – Voice over IP Phone System Solutions

Dec 2016

3 Ways to Take Back Your Day From Workplace

Dec 2016