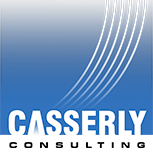 $2,795 CYBER SECURITY ASSESSMENT 
Validate Your IT's Security Effectiveness
Most breaches happen when we rely solely on IT Admins to oversee cyber security. The problem is that software setup guides are geared towards making access "OPEN," and if worse case scenarios aren't anticipated, many networks are left vulnerable to ransomware, control and command attacks and much more.
Book an Initial Consultation
Go from Medium to Advanced Security
Companies who rely on IT Admins stand to benefit the most from this analysis. Our  cyber security assessment is conducted by credentialed cyber security experts who understand how hackers crack defenses that IT departments typically implement.
Benefits:
Honest evaluation of current security posture

Actionable plan aligned to industry threats, timeline and budget

Reduce ransomware risk by avg. of 256%*

Presented in business terms, not just a to-do list

1 to 2-week analysis turnaround**
*cybersecurity training for staff for 6 months for up to 20 people.
**expedited results are available upon request
Understanding your business

Performing network scans

Searching web for publicly-available sensitive information
Gaps in best practices:
Protecting from threats

Detecting incidents

Responding to incidents
Interactive, consultative executive briefing behind "closed doors"

Prioritized, actionable recommendations

Supportive documentation
Cyber Security Assessment Comparison Chart
| | Audit Conducted By | Final Deliverable | Price |
| --- | --- | --- | --- |
| Cyber Security Assessment By Casserly | Cyber Security Professionals & IT Administrators | Executive brief, recommendations prioritized by risk tolerance, budget and assets you want protected | $3500 - $15,000 |
| "Free IT Assessments" | IT Administrators | Typically a sales pitch for managed services rather than a roadmap for security | Free |
| Self-run scanners (Alien Vault, Rapid7, Qualys, Retina, Rapidfire Tools) | Automated Typically required a dedicated employee to run and maintain | Technical to-do list without buisness context | $500-$1000 |
| Pen Tests | Cyber Security Professional | Report of how they were able to access critical resources | $25,000 + |
Frequently Asked Questions