Casserly Consulting, Massachusetts's premier Managed Service Provider (MSP), has announced the grand opening of its new office location!
The move comes as the company continues to grow at an impressive pace, serving more businesses in Boston and beyond. The new 3,278 sq. ft. location, situated at 85 Rangeway Road in North Billerica, provides more space for client inventory, allowing for increased efficiency and better collaboration between team members.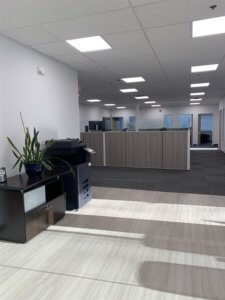 In today's fast-paced environment, businesses are implementing 100% remote working to keep up with technological advancements and ensure greater flexibility. At Casserly Consulting, we understand the significance of having a centralized work hub and the associated benefits it provides to our workers. With our new, modern workplace, our employees can remain in touch with our culture and training, fostering collaboration and personal growth. Keeping a local workforce is critical to the quality of services that Casserly provides to its clients, ensuring that they receive exceptional, local support at every step of the way.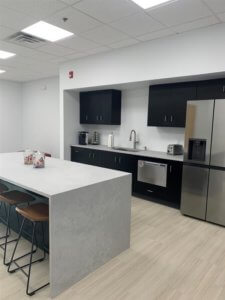 The new facility boasts a modern design, featuring lounge areas, common areas, and a fully-equipped kitchen space. With new features still being added, a Teams Room conference space and adjustable standing desks in every area have set the standard for team member's comfort.
The space provides adequate room for Casserly's current team of 10 employees and is poised for growth. The new location's strategic layout ensures reliable access to clients' sites situated throughout the greater Boston area, Massachusetts, and New Hampshire, saving valuable time and resources.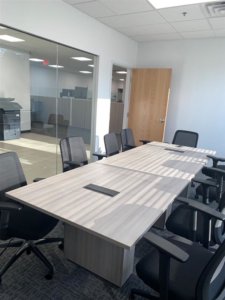 Peter Casserly, President and Founder of Casserly Consulting, is thrilled about the move, stating, "Our new location is a testament to our growth and commitment to providing the highest quality IT solutions to our clients. We're confident that this move will allow us to offer even more exceptional service to our clients while growing our business."
The move is part of Casserly Consulting's efforts to bring on new clients and talented team members, helping innovative businesses in Massachusetts and New Hampshire.
If you're looking for a reliable team of experts to grow your business and provide progressive IT solutions, we are your single source or as we say "Your Guide on the Side".
Visit us today and see for yourself.