Breach risk varies by industry, company size, and other factors. Unfortunately, CPA firms, especially smaller ones, are high-risk targets because of the valuable tax and SSN information hackers love to sell.
So we dug into publicly available breach data that the Journal of Accountancy shared that's very interesting because it's the most in-depth, specific and recent data for CPA's.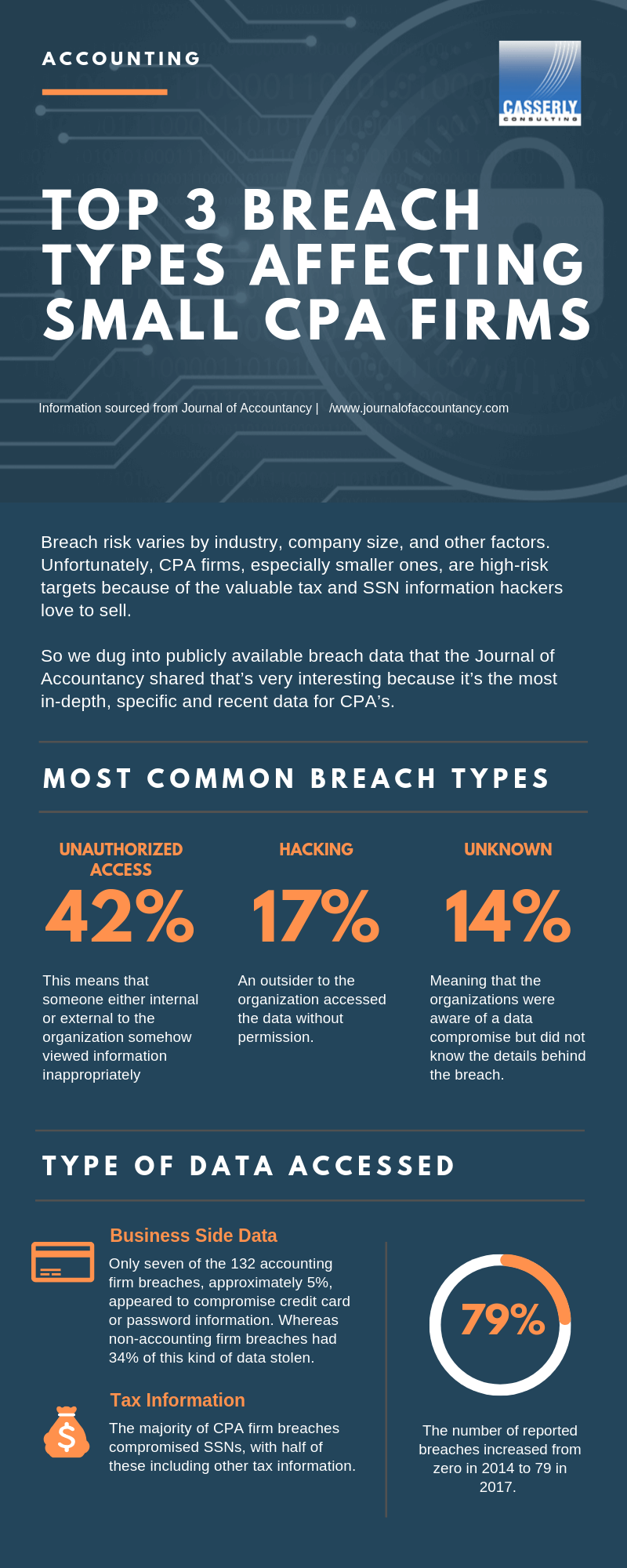 Look, if you run a CPA firm, we strongly advise you get specialized help. With the federal tax extension deadline around the corner, now is prime time for hackers to catch you, and so we need an equally determined defensive mindset.
We're doing a webinar later this month on how to beef up defenses, check it out here.