"How can we make the most of automation next year?"
With the accounting firms we talk to, questions on "automation" continuously come up.
Growing companies want to not only cut labor costs with automation, but perhaps more importantly, to reduce manual time on transactional tasks in order to enable more brain power for CFO advisory services.
So, in this blog we'll share three opportunities in automation that more accountants should consider in 2020.
Let's get into it!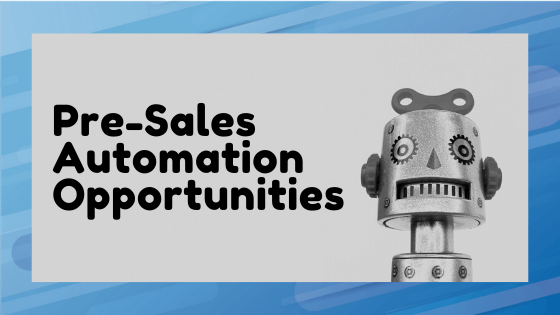 Accounting firms need to stop depending so much on word-of-mouth and traditional networking events to attract new clients.
Everyone, including potential clients, are all over their smartphones for both personal and professional use, and so, engaging with prospects digitally is an important move to make.
And the best part about digital marketing and sales? Some good parts of it can be automated!
Let's explore two specific automation opportunities.
Email Automation
In simple terms, email automation is basically reusing emails and then scheduling them to be resent over and over again to different people based on whatever criteria you want.
For example, let's say you are targeting start-ups and you attend a networking event where you meet 6 prospective clients.
The traditional plan is to email them one at a time and then set reminders for yourself to follow up.
However, with email automation, you can set your prospects on a nurturing path to warm them up.
Think of the topics prospects always ask you about, such as, "How do I set up Quickbooks?" or "Which accounting software would you suggest for a SaaS company?"
So your automation sequence could go as follows:
Email 1 – Accounting 101 for Startups (send on day after the event)
Email 2 – Great Financial Tools for Startups (send 3 business days later)
Email 3a – Would you like to schedule a meeting with me? (send 3 days later but only to those who opened previous emails)
Email 3b – Is there something else I can help you with instead? (send days later but to those who did NOT open emails 1 or 2)
There's lots of marketing automation software available and we'd be happy to help you out with this if you need help selecting the right one.
Social Media Automation
Let's say you want to send your clients a friendly reminder about organizing receipts by sending a funny meme.

But wait, wouldn't your prospects also love this! They need the same advice and so you make your way over to Facebook. And then 2 hours goes by and you forgot why you were even logged in in the first place.
Was that a good use of your time? Probably not…
However, social media is worth it if you automate it.
Said another way, you can create social posts for 1 week in one sitting instead of logging in 7 times.
This video explains how to do it on Facebook (starting at 3:39 because the beginning is a commercial)
Bottomline is that social media does take time, but there are tools to help you make it easier! Again, we can help with this if you need us to.

Automation means computers are doing the "work," not people, and so if client software applications don't integrate with each other, someone (probably you), will be stuck picking up the loose ends.
Talk about a time suck!
And, as you know better than anyone, there are lots of moving pieces in your work; transactions to log, distinct workflows where timing needs to be spot on; there just isn't room for any mistakes here.
And to make matter hard you got to manage it all across:
Bookkeeping: Quickbooks, Peachtree, etc.
CRM: Microsoft Dynamics, HubSpot, etc.
POS system: Square, Toast, etc.
Time tracking: HubStaff, Harvest, etc.
E-mail: Gmail, O365, etc.
The bottomline is that as your client's CFO, you'll help them more by putting the finance hat down and putting on the technology hat for a moment. It's time to draw a line in the sand when onboarding new clients and you can explain that the only way they can get the best version of you is if their technology plays nice.
Leverage Integrations or Build Them If You Must
You probably already have your list of preferred software vendors and apps, but you may need to look more closely at their integration capabilities before you get married to them.
Luckily, most software applications brag about their ability to integrate with others and so finding out shouldn't be hard.
For example, here is Gusto bragging about their integrations: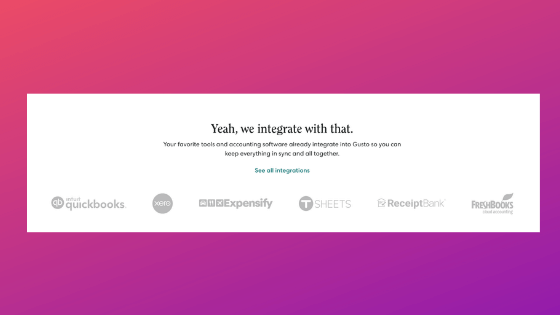 Now, if an application you love doesn't offer or support a turn-key integration, before cursing or crying, dig deeper to see whether they have open API's.
What's an API? To keep the explanation simple, it's the means by which applications can integrate!
Search for "API's" on their website, or ask a sales representative if they have open API's.
If you need help integrating applications, definitely give us a call as this is in our wheelhouse.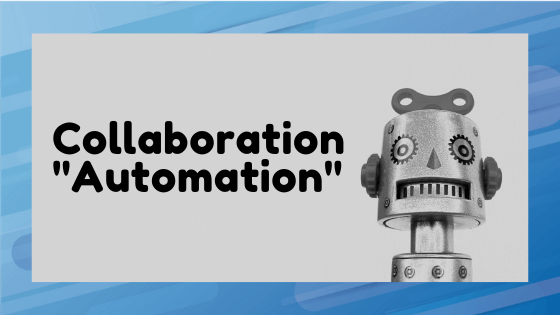 If email is still the primary means of internal and external communication in your office; if meetings are only over the phone, or in person; if it takes 7 clicks just to find a file to attach; then we think you will really like the new collaboration software available.
Now, before we dive too quickly into use-cases and examples, let's be honest about how bad e-mail has become.
The introduction on this article by Karbon.com pretty much encapsulates it:

24 hours per week! No thanks…
Okay, you understand the pain all too well so we'll jump right into the solutions.
What can collaboration software actually offer? Best to watch this video by Microsoft Teams. It's a solid overview in about 2 minutes.
Maybe you're thinking "Wait. There's no "automation" here it's just more software…"
And you're correct about this not being automation, but software like Teams or Slack, belongs in this post because, like automation, this is a productivity boosting tool and that's the most important factor here; helping you get more time to serve your clients better.
Use-Cases for Collaboration Software for Accountants
Inviting your client into a "channel" and holding biweekly virtual meetings where you share your screen to show them a dashboard and explain the meaning of an important KPI. 
You're about to vacation in Mexico when you remember you forget to share a document with a colleague! So while sitting on the plane you go to the Teams App on your phone direct message colleague "forgot to attach this" and you attach the file in a few taps.
You want to know the status for several clients who have upcoming deadlines for certain tax documents. To know the status depends on several people sharing documents from various sources, so you drop into Files and see all the files from different applications and sources listed in one place.
You want to help clients learn so you've compiled videos and presentations, but instead of emailing attachments individually, you create a channel called "Learning" so that clients can visit it and watch videos at their own pace and ask questions where others in your office can offer "office hours" to answer questions.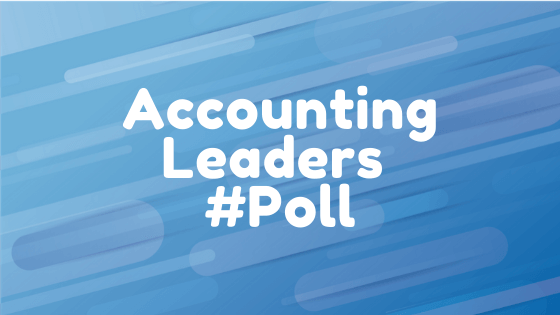 "We are exploring putting our large clients on bill.com to help reduce costs" / Osler Associates

"..Many of our information technology products are Thomson Reuters products as they are compatible. We did transition our engagement platform from CS Engagement to Go File Room and Advance Flow." / Worthington, Hughes & Hoar, P.C.
This is part 1 of an series of articles on automation. The second article will dive into darker aspects automation. Accounting firms, all companies really, have to be more careful about certain kinds of automation, and this is especially important when it comes to protecting your company from bad cyber actors. Make sure you subscribe to get notified about our next article!